kakabel
We found a kitten last month roaming the neighbourhood that was a twin to our cat Puck.
"What do you mean "You'll be less of a man tomorrow?"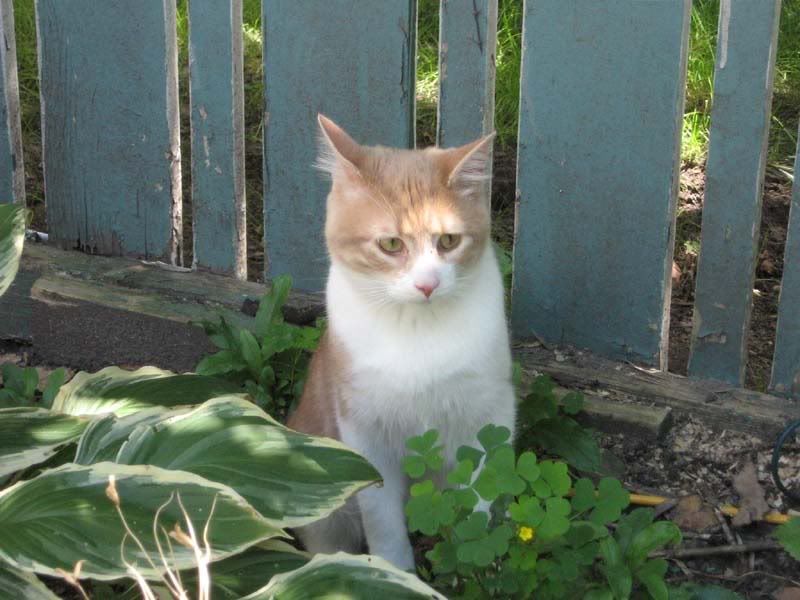 He's in right now getting neutered.. and I'm nervous as heck.
When he went in for his first checkup and bloodwork (he's negative to all the communicable disieases so far) they found an irregular heart beat. Nothing too bad the vet thinks.
So we had an EKG done just prior to his neutering.. and it's worse than expected, but NOT so bad that the vet doesn't think he'll pull through, unless there's more to it than shows up in the EKG. We couldn't afford the Ultrasound, and it's hard enough adopting out a fixed cat with a heart problem... let alone an UN-Neutered one.
So I'm hoping he'll pull through, and he could use any and all good thoughts right now!
"See I'm Cute! Take me home with you!"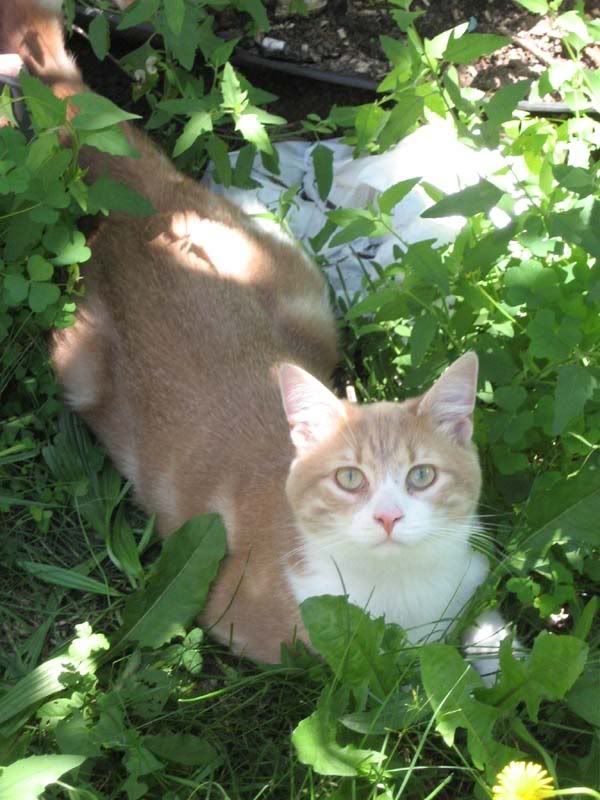 Don't you just want to take me home?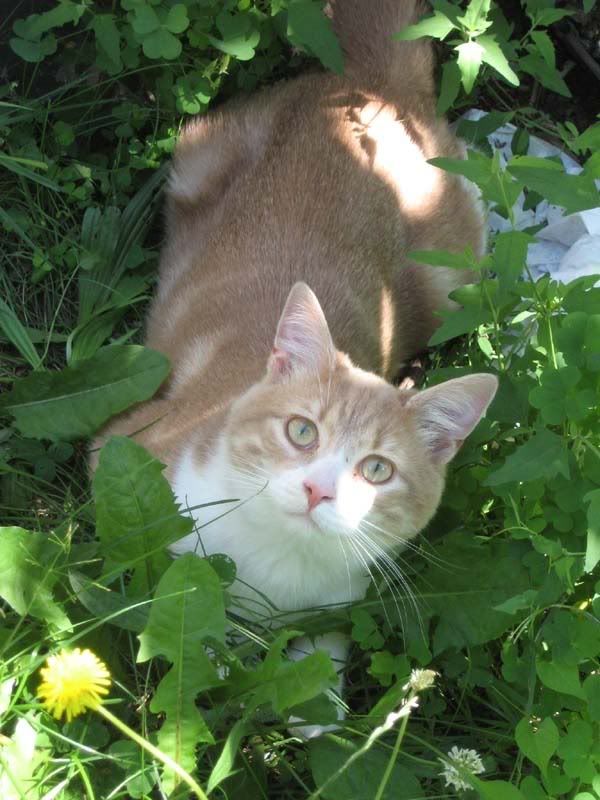 This is our cat Puck...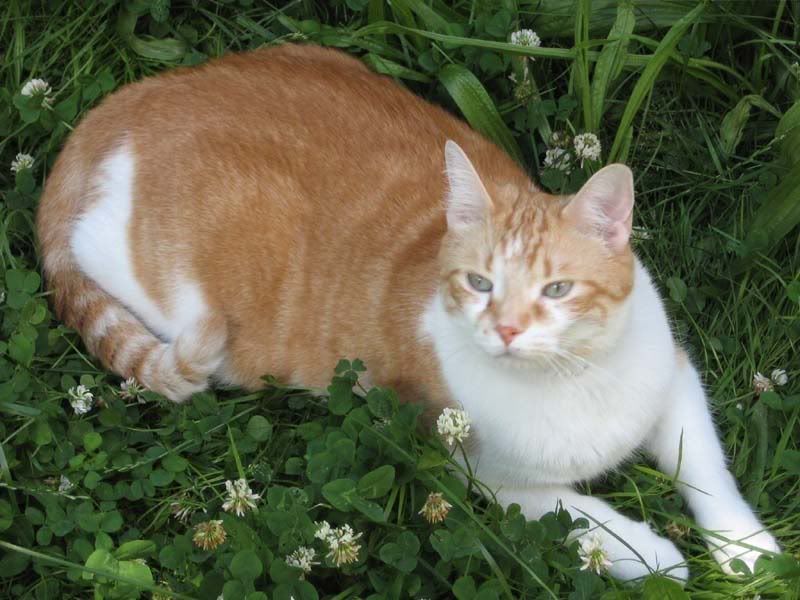 Puck on the right, Robyin on the left... See now why I kept thinking Puck had gotten out?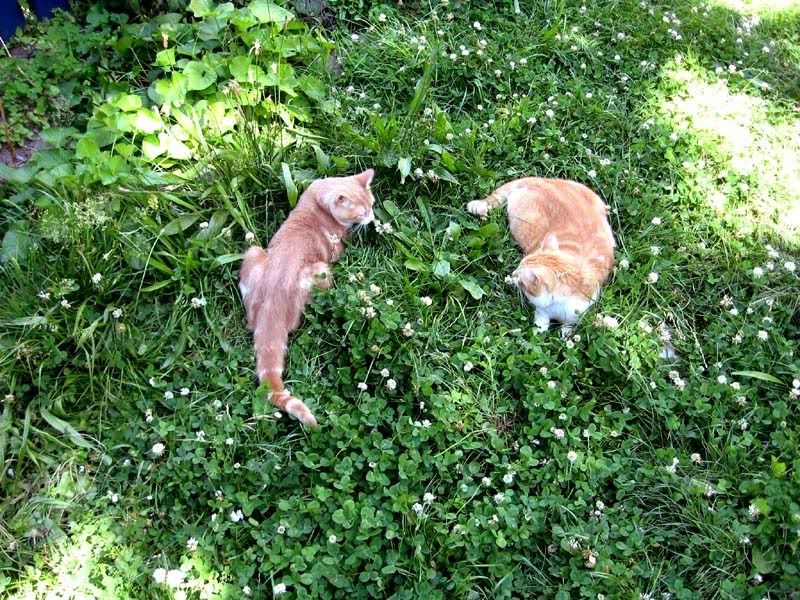 Chillin under the patio table, Again Puck is to the right...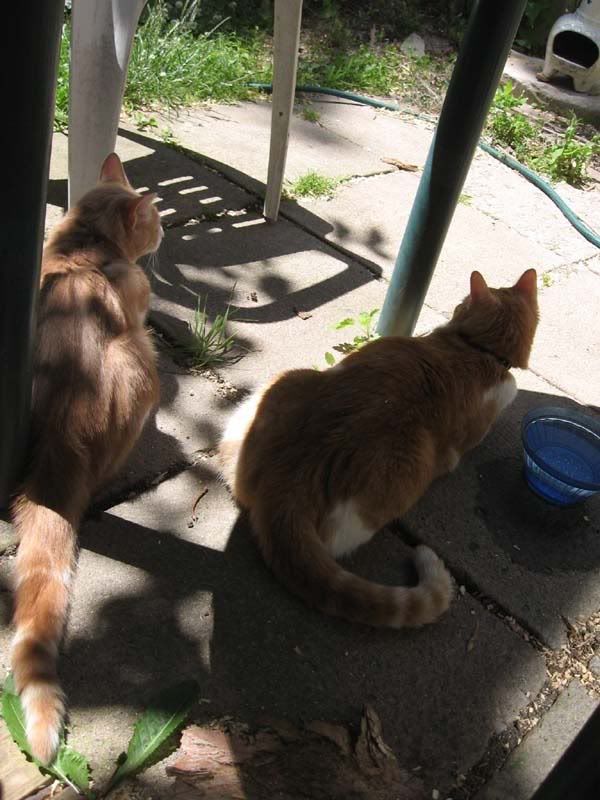 And Robyin , like ANY cat, is bending the rules.. in this case, the" Do Not Leave the Backyard". he's ON the boundary fence! LOL